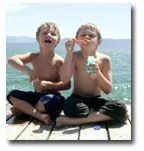 A personalized approach to healthcare

Making sure our patients feel heard and understood, as well as empowering our patients to find their own voice for self-advocacy, are of the utmost importance to our staff at Integrated health Center. We empower our patients to establish a personal one-on-one relationship with their physician, instead of relying on insurance driven protocols. We are committed to being accessible to each and every patient, physically and emotionally.
Our goal is to fulfill the patients desire to return to the caring and compassionate relationships of personal physicians that existed in their grandparents era. Our center of excellence offers programs that prove that we are truly concerned about your health and well-being.

Our center of excellence provides patients the opportunity to utilize the expertise of conventional medical physicians from various specialties working in concert with alternative medical practitioners. This team approach to patient care allows for a broad spectrum of treatment options, personalized attention and education services within one facility.
The Patient Experience
From the time you pick up the phone and call us we are at your service. We'll do everything we can do to make your experience one you will remember. Our philosophy is to provide you with the needed treatments necessary to help your reach your optimum health potential. Our physicians and practitioners will work with you to personalize a treatment program that meets your health and wellness goals. Our personalized team approach focuses on helping you be the best you can be.
Our focus
We work with each patient to create a program personalized to the patient's optimum health, from the initial consultation, to implementation of a treatment plan through to maintenance of the patient's optimal health
What to expect on your first visit
New patients can expect a comprehensive health interview in which all areas of health and wellness are discussed. The comprehensive initial exam not only includes symptoms pertaining to the patient's chief complaint, but also addresses any other health concerns the patient may have. This examination is substantially broader than the physical that may be covered by your insurance or employer. Your comprehensive assessment and exam is the cornerstone of our wellness program. Areas to be addresses include current and past symptoms and diseases, nutrition, lifestyle, physical and emotional stressors.

Unlike conventional medicine, which focuses on attempting to treat disease once it occurs, Integrated Health Center emphasizes improving your health in an effort to reduce the risk of pain and illness in the first place. Most people would rather be healthy and avoid illness, if they could. This is one of the main reasons for the big surge in the alternative services.
To fully understand the nature of your health we recommend you join our free website membership program. As a patient at Integrated Health Center we will personally tailor a wellness program specifically targeted to your needs using the least invasive yet highly-effective techniques and services.